HOT SHOT TRUCKING
THE BEST IN THE BUSINESS
Watch This Freight (WTF), is your expedited freight experts for the entire Northwest.  Watch This Freight focuses on the values of honesty, loyalty and respect to ensure that your business achieves its shipping goals.  After being around trucking and transportation for nearly 10 years we found that the Northwest was lacking a premier option for expedited flatbed freight.  More importantly we found that this industry was lacking in customer service. Watch This Freight will always value you, your product and your time.
Trucks
Our fleet consists of 1 ton, 2 ton, semi and heavy haul trucks. We currently have 11 trucks on the road.  Our versatile fleet allows us to accommodate any need our customer have.   Operating the 1 and 2 ton trucks, we find it much easier and safer for us to facilitate pickups and delivery's in confined or more restricted areas. Some of the areas we specialize in are naval shipyards, construction sites and the downtown areas of Seattle, Portland, San Francisco, and Los Angeles.  Our 1 ton and 2 ton trucks are 4 wheel drive which makes us able to navigate terrain that semi trucks can not attempt.  The agility that our fleet exhibits makes hauling over dimensional loads a breeze.   We are a make it happen company, tell us your need and we will make it happen.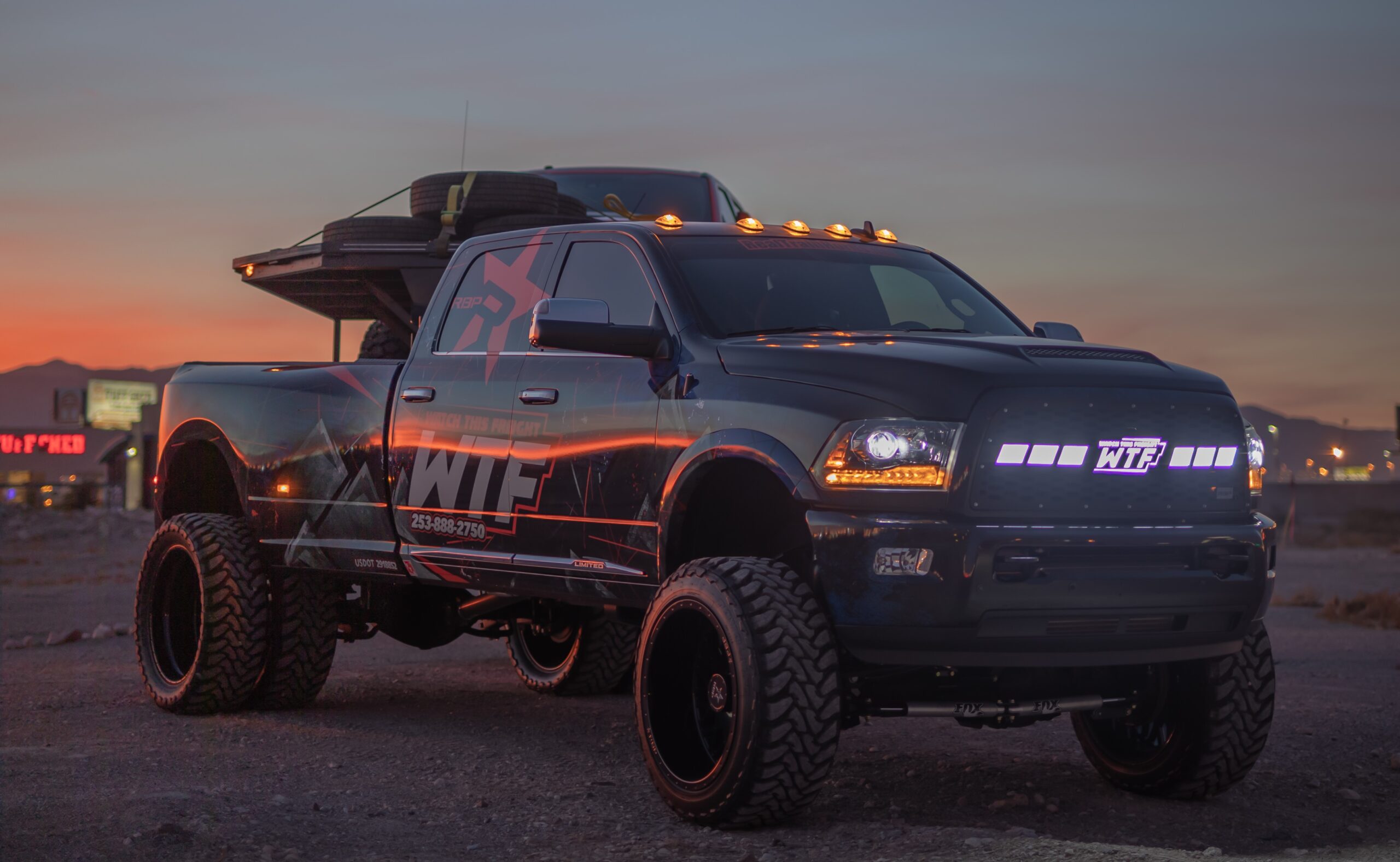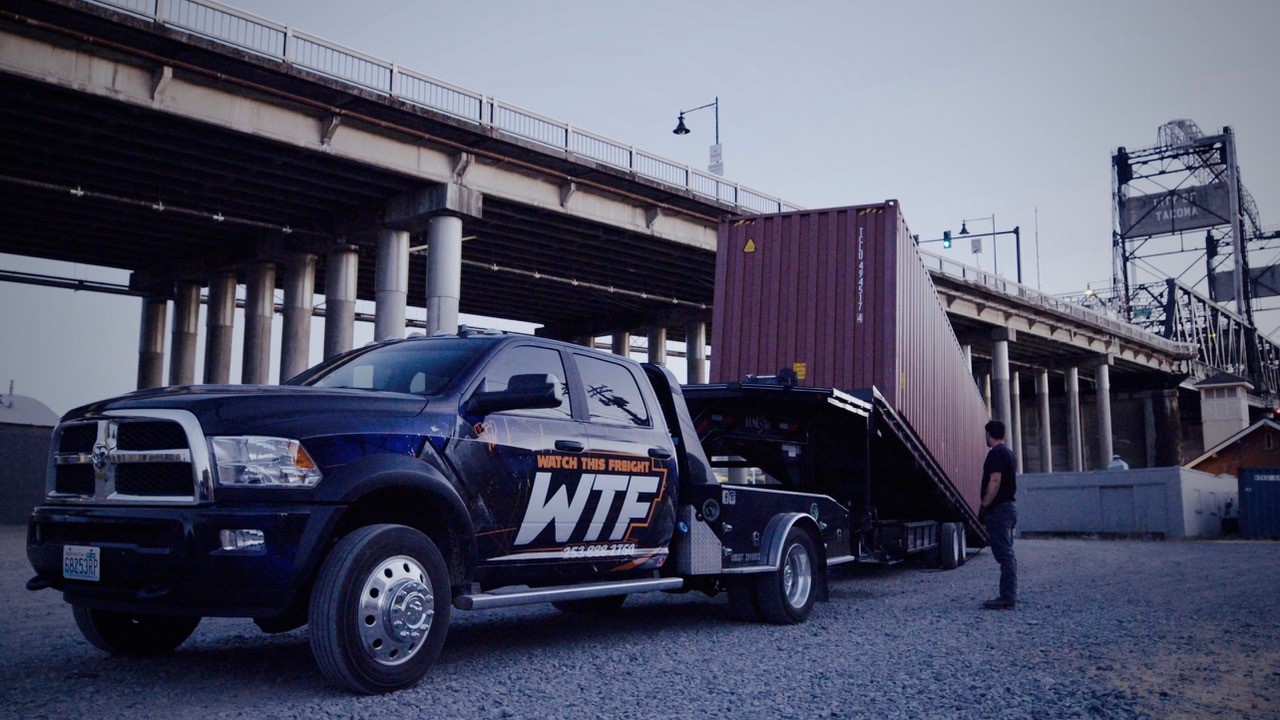 Trailers
We have 40-53' trailers including flatbeds with monster ramps, step decks, full tilting trailers and extendable lowboys.  Tilt trailers give us the ability to load and unload 20-45' shipping containers with ease, allowing you to save money by removing the cost of hiring a crane or other special equipment to load and unload shipping containers.  All of our trailers have the ability to load operable farm equipment, heavy machinery such as dust collectors, industrial vacuums and fork lifts from job sites without a loading dock.   Our trailers are fitted with 18,000 lbs winches that give us the ability to load and unload inoperable equipment up to 28,000 lbs, dozers, backhoes, excavators, bobcats, forklifts, buses, RV's and much more.
Freight Protection/ Insurance
When you have us haul your freight, it's insured. Taking risk is all part of doing business.  With our cargo insurance that risk is minimized.  All cargo is covered up to $250,000 at no additional cost to you.  Additional cargo insurance is available upon request.  Coverage begins as soon as the freight begins transit, insurance is in place until that freight is no longer on our equipment or in our possession.  You are covered for the cost of your freight, the cost to ship it and additional packing charges you paid.