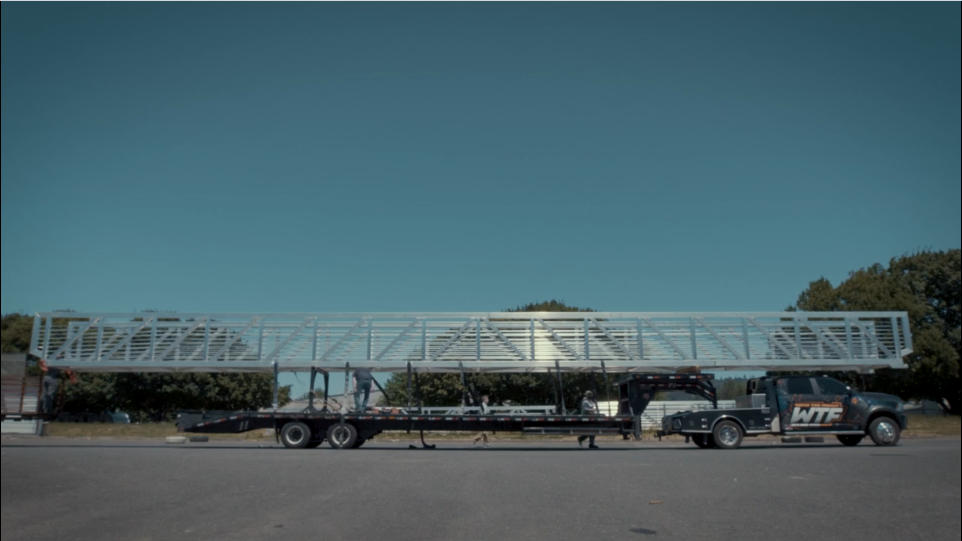 Over dimensional is our specialty!  We haul freight that other companies won't touch.   Our logistics team will handle the route planning and permitting required to safely get your freight to the destination.  Our over dimensional drivers team are experts at maneuvering this type of freight into complex delivery locations.
Over dimensional freight typically needs additional planning prior to movement but in certain cases we are able to dispatch same day for over dimensional freight being delivered in Washington State or Oregon.
Give us a call for all of your long, wide or tall freight!
Let Us Handle the Details –
Stress Free Shipping is a phone call away!
We fabricate custom structures which are typically over dimensional and not something everyone is willing to haul.  Showed up when they promised and had a hassle free delivery in downtown LA traffic. ROCK STAR CARRIER!!!
Jesse and his company are top notch. I don't know of a more customer service focused results oriented Group. Their ethics and morals are above reproach. I don't know why anyone would want to use anyone else.
Jesse successfully moved my coffee stand that NO ONE was willing to touch. He is the most professional, hard working, calm under pressure, and all around nice guy. More importantly, he knows what he is doing! Thanks again Jesse! Can't wait to make you that coffee